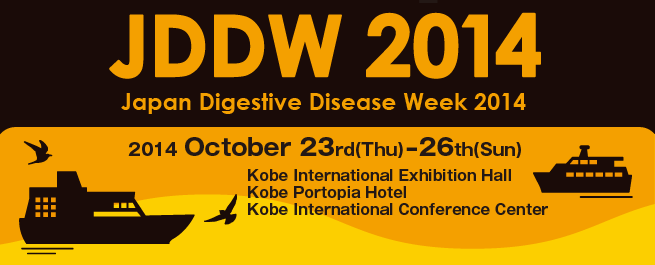 JDDW 2014 in Kobe was a great success.
Thank you all for your support and contribution!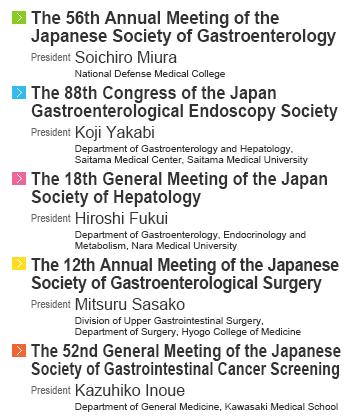 2014/10/09
Registration for the Digital Poster Data has been closed.
Please contact us related to the Digital Polster.
Contact:
JDDW 2014 Pre-Registration Support Division for Poster Presentation Data
(E-mail: jddw@mdpj.jp)
2014/09/24
Presentation Registration Site has been updated.
2014/09/16
Abstract Search System has been updated.
2014/09/01
JDDW 2014 E-abstract app for Android or iPhone is now released. (Release: September 1, 2014 - The end of October, 2014)
Download here.
2014/08/18
Message from JDDW2014 Chairman, Message from JDDW President, Sponsors, and Exhibition have been updated.
2014/07/29
Abstract status notifications have been sent to all authors by e-mail.
If you do not receive notifications, please contact the secretariat.
Any inquiries concerning abstracts shall be directed at kobe2014en@jddw.jp
2014/06/02
Hotel reservation applications has been updated at the Accomodation page.
2014/03/18
Abstract registration is closed.
We acknowledge and appreciate the receipt of many applications.
Accommodation has been updated.
2014/02/03
Abstract Submission has been started.
2013/12/13
Abstract Submission, Schedule,
Notification and Request, Presentation format,
Access to Venue, Floor Plan, Registration,
Media and Press has been updated.
2013/11/01
Program, Travel Award Program has been updated.
2013/09/02
Website has been opened.