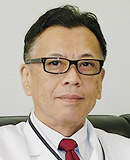 The 13th Annual Meeting of the Japanese Society of Gastroenterological Surgery

President: Masato Kusunoki
Department of Gastrointestinal and Pediatric Surgery, Mie University
As part of JDDW 2015, the 13th Annual Meeting of the Japanese Society of Gastroenterological Surgery will be held in Shinagawa, Tokyo, for three days from October 8 (Thu) to 10 (Sat), 2015. It is a great honor and I feel the weight of responsibility for the event.
This will be the sixth year of the Japanese Society of Gastroenterological Surgery fully participating in JDDW. The purpose of the meeting is to differentiate it from the general meeting, and encourage cross-talk between surgery and internal medicine, while incorporating educational themes for younger doctors. Furthermore, 2015 is the first year that the significance of these themes and subjects has been given clear definitions so as to make the program more appealing. To this end, we have not only created an integrated program suitable for JDDW, but also adopted numerous themes spanning across surgery and internal medicine in line with the main themes for the symposium, panel discussions and workshops. The symposium will comprise educational content on anatomical and surgical topics. The panel discussion will cover the latest treatments for various forms of cancer, and we hope that the absence of presentations will result in more vigorous cross-talk with participants in various areas of internal medicine. In the workshops, we welcome presentations on highly creative initiatives such as efforts between industry and academia to create products, and partnerships between medical associations and society. Moreover, we plan to invite a guest speaker working on the front line of translational research to provide a talk on research that is of interest to younger doctors as well.
The theme of the meeting is Chiko Goitsu, or "awareness comes only through practice." This Chiko Goitsu is a theme of Yangmingism, and was also a phrase written on a hanging scroll at Shoka Sonjuku by Yoshida Shoin. It represents the belief that "Learning something and doing something are essentially the same thing", meaning "not doing something with knowledge of it is the same as not knowing about it", and is an approach that places emphasis on practice. In the field of medicine, the approach of translational research for developing new treatments, confirming their efficacy and safety in clinical studies, and applying them in routine care is consistent with this concept. I hope this meeting will help the next generation of the Society of Gastroenterological Surgery's members to understand and put into practice true translational research that is Chiko Goitsu, which is an essential theme for future medical advancement.
In recent years, the budget for the meeting has been significantly reduced not only due to changes in the system of specialized doctors, but also due to changes in how the society is operated. We will do our best to work with the four other societies participating in JDDW while making the society's meeting unique to ensure it provides a fruitful experience for all who participate in these conditions. I sincerely look forward to seeing many people participate.